The Thriving UK Hospitality Industry: Unlock Your Potential with Select Recruitment Specialists
Hospitality in the UK is not only an industry that's all about creating memorable experiences, but it's also a sector exhibiting strong economic growth. In fact, it ranks as the third-largest employer in the country, having contributed more than 15% to the overall UK employment growth since 2009. With a compound annual growth rate of 5.9%, almost double that of the UK economy as a whole, it is the fastest-growing industry in the country. Moreover, this strength is witnessed nationally, making hospitality a formidable pillar of the UK economy.
Despite the sector's dynamic growth, one significant challenge is sourcing talented professionals who can propel the industry to new heights. And this is where Select Recruitment Specialists come into the picture.
Harnessing Industry Expertise for Optimal Recruitment
At Select Recruitment Specialists, our services are grounded in first-hand experience in the hospitality sector. Our recruiters come from diverse hospitality backgrounds, understanding the intricacies of both temporary and permanent recruitment within the industry. We understand that each role within hospitality has unique requirements, and that's why we maintain dedicated teams for different segments of the industry. Whether you're looking for a fast-paced temporary role or a permanent position requiring a specific set of skills, we guarantee quality, value, and personalised service.
​Exploring Careers in Hospitality
Hospitality is about making people happy. From serving a cup of freshly brewed coffee to kick-start someone's day to managing an event that leaves everyone talking, a career in hospitality can bring immense satisfaction.
Learn about the qualifications you might need to get started in the hospitality sector in our comprehensive guide.
From hotels and restaurants to cruise ships and theme parks, the hospitality industry has something for everyone. Learn more about the vast range of hospitality venues and locations you could work in by checking out our article.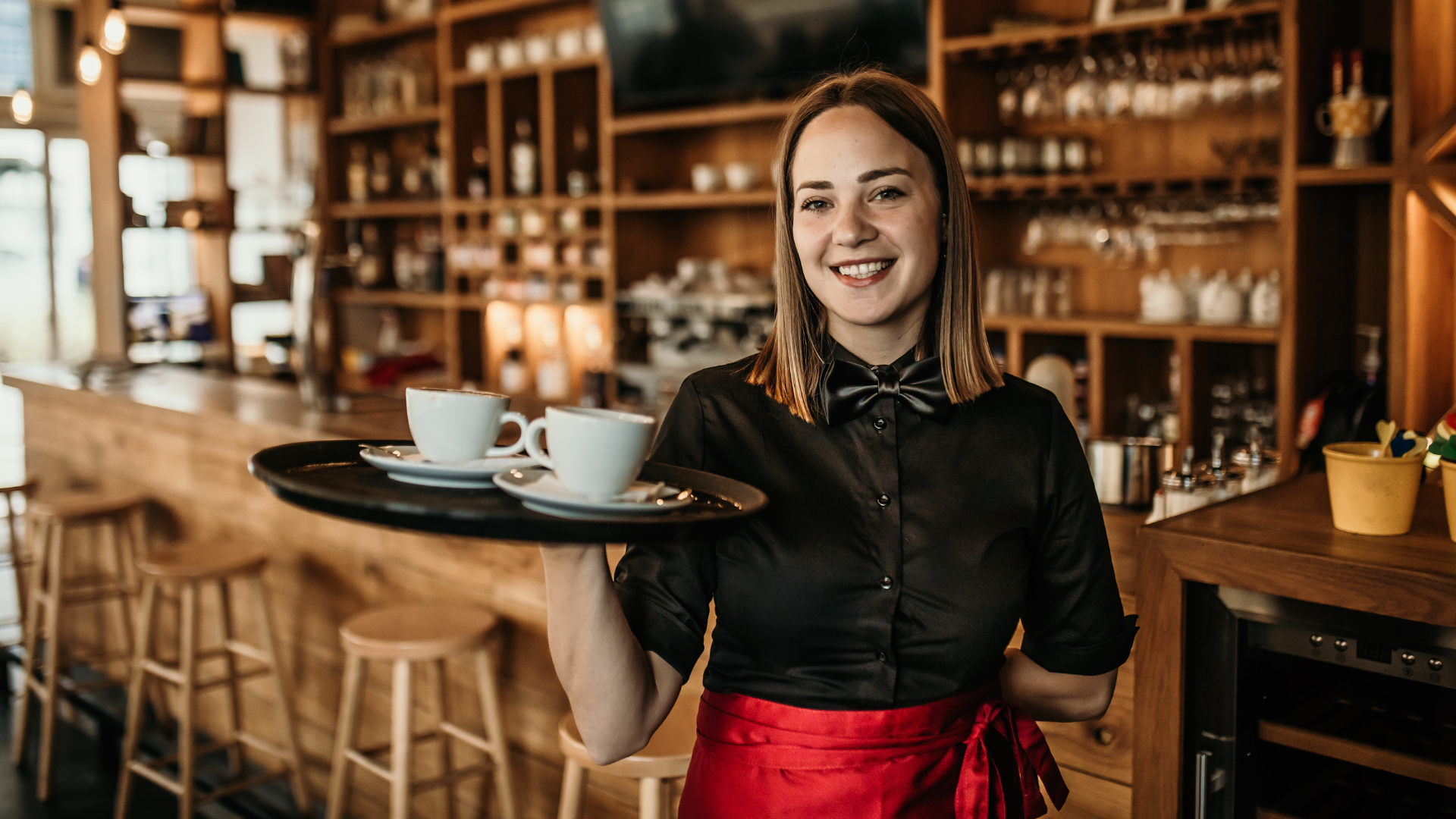 Chefs
Chef roles in the hospitality industry are diverse, including positions like Executive Chefs, Head Chefs, Sous Chefs, Chef de Parties, Commis Chefs, and Pastry Chefs. Each role holds a unique spot in the professional kitchen, ensuring that service runs like clockwork. To learn more about the hierarchy of a professional kitchen, including roles and qualifications required, visit our chef career guide page. Are you an aspiring chef? Read our guide to the differences between specialty cuisines that you might encounter in the kitchen. Check out the latest trends in the hospitality, and how food is becoming fashion.
Housekeeping
Known also as cleaning roles, these positions offer a range of opportunities in different settings like hospitals, restaurants, and hotels. With both part-time and full-time roles available, a housekeeping job provides great flexibility and room for growth into supervisory or managerial capacities.
Restaurant Manager
Often called Bar Managers, these professionals oversee the entire operation of a restaurant, ensuring compliance with food safety guidelines, handling stock orders, and monitoring revenue. The role calls for commercially minded and highly organised individuals with prior experience in hospitality.
Front of House Team Members
Working in front of house jobs can be challenging but rewarding. As the face of a restaurant, hotel, or any other hospitality establishment, front of house team members play a crucial role in customer satisfaction and maintaining a welcoming environment. Our blog posts can provide a deeper understanding of what working in front of house entails. Read our article for an in-depth look at the role of a Front of House Manager.
Receptionist
As the first friendly face a visitor encounters, Receptionists handle various administrative tasks from creating bookings to handling money. It's a role that demands strong English and Maths skills.
Porters
Whether as Kitchen Porters keeping a kitchen pristine or Hospital Porters transporting people and clinical items, this physically demanding role calls for calm and effective communication skills.
Waiting Staff
Waiting staff roles offer ample opportunities for full-time, part-time, or event-specific employment. With shift timings often around mealtimes, waiting staff can boost their income with tips.
Ready to start?
If you are in search of full-time jobs or temporary jobs in the hospitality sector, or wondering "where can I find hospitality jobs near me?" or "what is a hospitality job?", look no further than Select Recruitment Specialists, your premier hospitality recruitment agency in Cambridge, Norwich and beyond.
Interested in embarking on an exciting journey in the hospitality industry? Please send us your CV. Let's connect talent with opportunity together.
Are you a client looking to hire top hospitality staff? Send us an enquiry about what you are looking for, and one of our expert consultants will get back to you.
​
​