The UK construction landscape is evolving at an unprecedented rate. As construction recruitment experts, we at Select Recruitment Specialists recognise the radical shifts taking place, particularly with the integration of automation, artificial intelligence, and robotics. If you're wondering about the future of construction jobs near you, read on.
Spotlight on New Horizons
Just imagine the scenario: It's a few years from now, and you're visiting a construction site. Beyond the familiar faces of architects, engineers, and tradespeople, you'll likely spot individuals with roles that might seem novel today. These changes are not mere conjectures, but realities fuelled by technological innovations and the inexorable march of digital construction careers.
Embracing Technological Transformations
Historically, the construction sector has been slower than others in adopting cutting-edge technology. However, recent events, such as the pandemic, have been a catalyst, accelerating the industry's digital transformation. An insightful Autodesk report revealed that an overwhelming 95% of UK construction companies are primed to invest in burgeoning technologies, like offsite manufacturing and 3D printing, within the next six years.
Addressing the Skills Crisis
According to a comprehensive global survey by ABB Robotics, a staggering 91% of construction businesses, both large and small across Europe, the US, and China, anticipate a skills crisis looming over the next decade. Amanda Fennell, Director of Marketing, EMEA at Autodesk, suggests that "firms must change their modus operandi, equip their teams with modern technological tools, and envisage new roles to leverage emerging technology."
This shift underscores the need for construction recruitment services like ours. To keep pace with this evolution, construction firms must not only revamp their strategies but also bolster their workforce for the future.
So, what does this mean for individuals considering careers in construction? It's simple: it's time to arm yourself with new skills, embrace the myriad digital tools at your disposal, and be a part of this revolutionary journey.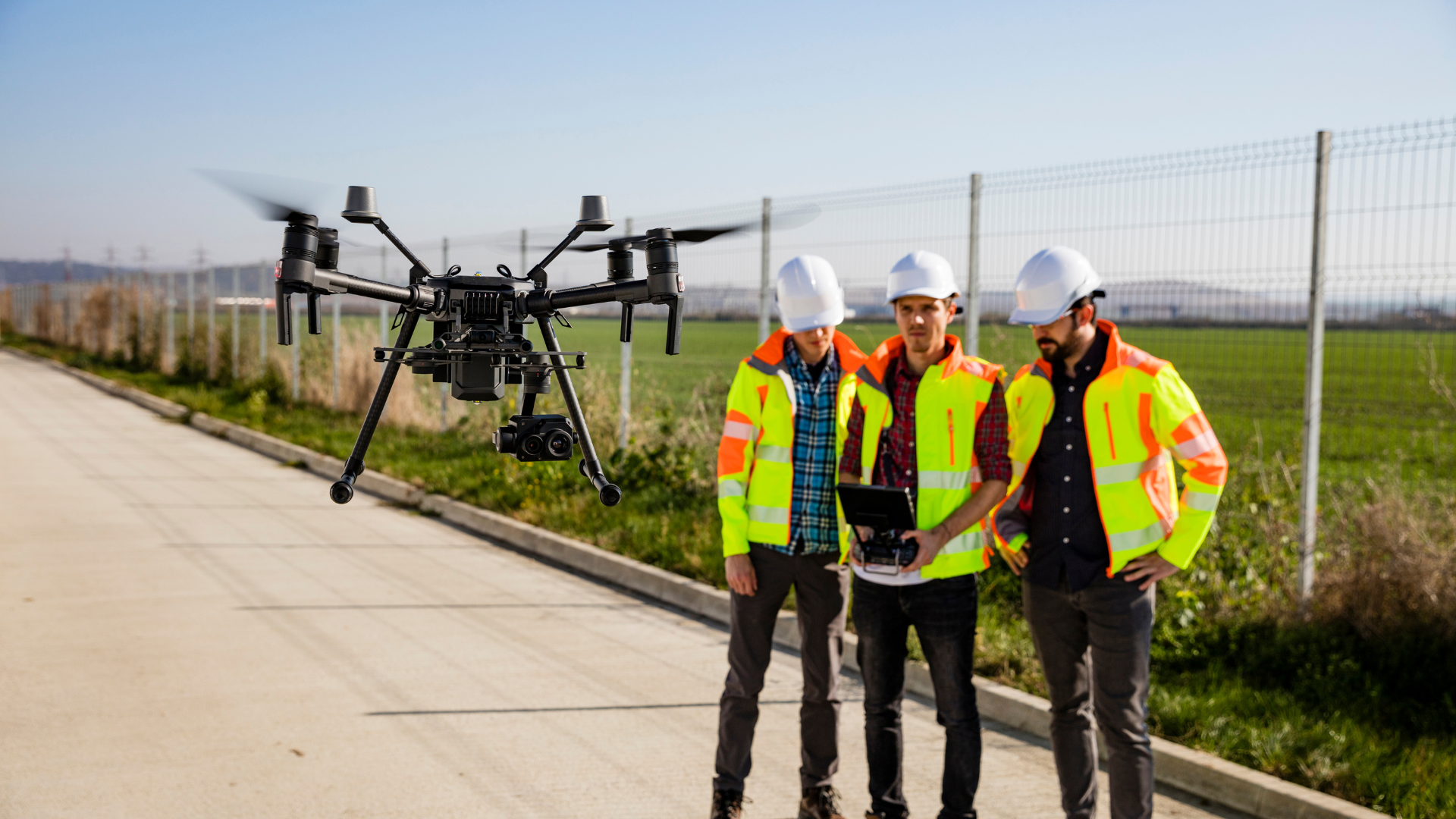 ​
Diving Deep: 10 New Construction Roles to Look Out For
Robot Resource Manager: With a predicted 81% of construction firms planning to embrace robotics in the next decade, the Robot Resource Manager's role is pivotal. They ensure optimal robot operation, oversee maintenance, and manage robotic components recycling.

Cybersecurity Expert: Given the increase in cyberattacks, particularly in sectors sharing vast amounts of data, cybersecurity experts are no longer a luxury but a necessity in construction.

Artificial Intelligence Architect: The synergy between AI and construction is palpable. AI architects, often collaborating with onsite robots, are likely to become staples in the industry.

Drone Operator: By 2030, the UK's construction and manufacturing sectors may see an influx of nearly 5,000 drones. Drone operators will be instrumental in ensuring their effective and safe operation.

Information Manager: Data is the new oil. Information managers guarantee the accuracy, security, and accessibility of crucial project data.

Green Building Consultant: As the clarion call for sustainability intensifies, green building consultants will play an essential role in steering projects towards eco-friendliness.

Computational Engineer: Leveraging algorithms and parameters, computational design promises to reshape the construction industry, making it more efficient and cost-effective.

Data Analyst: The ability to discern patterns and glean insights from the deluge of data on construction sites makes data analysts invaluable.

Software Developer: Their expertise in creating bespoke programmes can significantly streamline processes, from project management to accounting.

Building Assembly Technician: Ensuring timely and budgeted offsite assembly, these technicians will be the backbone of the modern construction process.
The Future of Construction
Digital transformation in the construction sector is not on the horizon; it's here. As leaders among construction recruitment agencies, we at Select Recruitment Specialists are committed to connecting talented individuals with the myriad of emerging construction jobs. If you're ready to carve a niche for yourself in this evolving domain, explore our construction recruitment services. Remember, the future of construction is digital, and it's beckoning you.