Revitalising Your Career: Unleashing Opportunities in Sales and Marketing
There's no denying that the inception of the search engine in 1990 was a catalyst for change in the world of marketing, kick-starting a digital evolution that transformed the marketing industry as we knew it. Today, the UK proudly stands as the biggest internet advertising market in Europe, testament to the radical shifts that have taken place.
In the dynamic landscape of today's marketing industry, adaptability and the ability to manage multiple areas such as digital, PR, communications, strategy, content, email, social media and SEO, are not just valued, but vital. Here at Select Recruitment Specialists, we have nearly three decades of experience in sales and marketing recruitment, adeptly manoeuvring through the changing tides of this complex industry.
Unlocking Opportunities in Sales and Marketing Jobs
Whether you're a seasoned marketing professional contemplating a change or a newbie eager to dip your toes into the world of sales and marketing jobs, we're here to guide you. We understand the roles, responsibilities, and the dynamic nature of the industry - this understanding forms the foundation of our recruitment for sales and marketing.
Want to know what it's like working in a marketing agency? Check out our article on the day-to-day life you might encounter.
If you're looking for advice on paving your way into the marketing industry, our Recruitment Specialists provide insight into getting started with your marketing career in an in-depth interview.
Interested to know which industries are likely to recruit the most marketers? Our article will tell you which sectors are currently hiring marketing professionals and how the landscape is set to evolve.
The Canvas of Marketing
Marketing strategy, digital marketing, influencer marketing, communications, content, brand management, and PR – these are just a few of the areas we recruit for. And with the rapid evolution of marketing technologies, roles with specialised skill sets are emerging at an unprecedented pace.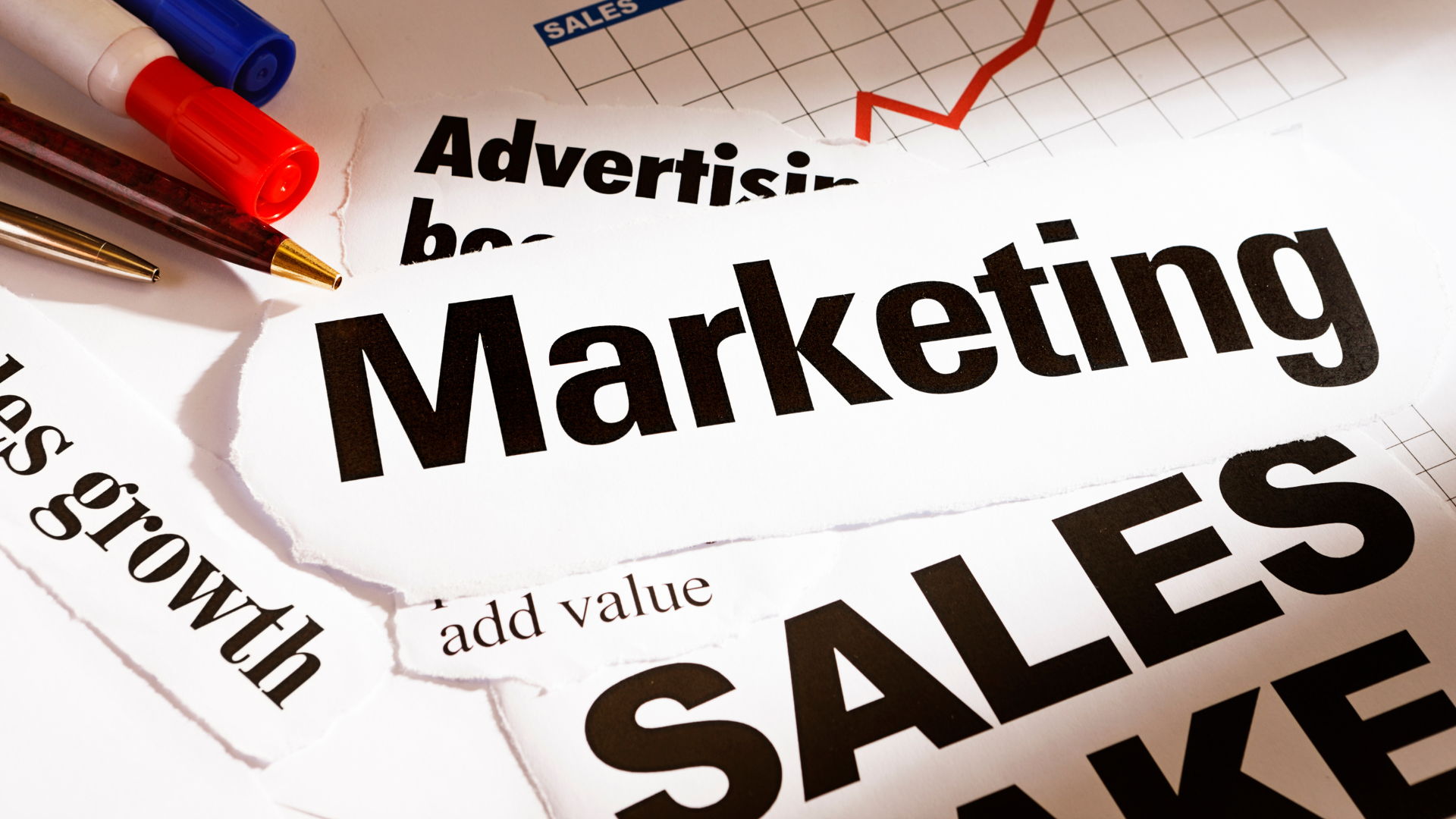 Digital Marketing Jobs
With the rise of technology, the scope of marketing has significantly expanded, giving birth to digital marketing – an umbrella term covering all online activities, including content marketing, social media marketing, email marketing, SEO, PPC, and more. By 2023, revenue from internet advertisements in the UK is estimated to reach an impressive £20.6bn, demonstrating an annual growth rate of 9.1%! Discover more opportunities in digital marketing jobs.
Influencer Marketing
Influencer marketing has gained traction in recent years. A partnership between a brand and an influential individual, influencer marketing leverages the vast following of these online personalities to promote a brand's products or services. Curious to find out more about the skills required for a career in Influencer Marketing? Read our comprehensive guide on what influencer marketing is.
Communications/Content & Branding
Effective communication marketing uses a variety of channels to influence buying behaviour in a target audience. With a strong correlation to SEO, it's a crucial facet of marketing. We have an insightful article that delves into this subject if you're pondering over 'what is SEO and its value in marketing'.
Branding, on the other hand, revolves around a company's reputation and identity, forming the foundation of all marketing actions.
PR & Sales
PR (or Public Relations) is all about crafting a favourable image and building robust relationships between an organisation and its stakeholders. If you're contemplating a career in PR, our resource on what PR is can offer some valuable insights.
While sales and marketing often work towards a common goal of influencing buying habits and increasing conversions, the two disciplines are distinctly different. Understanding these nuances is key to succeeding in the respective fields.
Your Gateway to Sales and Marketing Recruitment
Are you wondering how to get a job in marketing or exploring what are entry level sales jobs? Or perhaps you're looking for marketing assistant jobs, marketing manager jobs, or other opportunities within the sales and marketing sphere? As one of the leading sales and marketing recruitment agencies, we're here to support you in every step of your career journey.
Whatever your marketing experience or aspirations, we have a dedicated team of marketing recruiters who are here to help you make the next step in your career.
Get in touch with us today to explore your local opportunities or browse through our current vacancies. At Select Recruitment Specialists, your future is our priority. We're not just recruiters; we're your career companions.
Are you a client looking to hire top Sales or Marketing staff? Send us an enquiry about what you are looking for, and one of our expert consultants will get back to you.
​
​