Management accountancy has evolved considerably over the past few decades in the United Kingdom. With the rise of globalisation, increased complexity in business processes, and the rapid pace of technological advancements, management accountants are now faced with a more challenging and diverse role than ever before. In this blog post, we'll explore the current state of management accountancy in the UK, discuss some key trends impacting the profession, and offer insights into how management accountants can adapt to these changes.
The Changing Role of Management Accountants
Traditionally, management accountants focused primarily on cost control and budgeting, providing businesses with the financial information they needed to make informed decisions. However, today's management accountants have expanded their role to include strategic planning, risk management, and business analytics. This shift reflects the need for organisations to make data-driven decisions, which has led to a greater emphasis on the strategic and analytical aspects of the role.
Key Trends Impacting Management Accountancy in the UK
Technological advancements: The integration of advanced technologies like artificial intelligence (AI), machine learning, and data analytics has transformed the way management accountants work. These tools have automated many routine tasks, enabling accountants to focus on higher-value activities such as strategic planning and data analysis.

Globalisation: As businesses continue to expand internationally, management accountants are expected to have a comprehensive understanding of global financial regulations, cross-border tax policies, and international business practices. This requires them to develop a broader skillset and stay up to date with the latest developments in international accounting standards.

Environmental, Social, and Governance (ESG) concerns: With a growing emphasis on sustainability and corporate social responsibility, management accountants are increasingly involved in ESG reporting and assessing the impact of business activities on the environment and society. This includes measuring carbon footprints, evaluating social impact, and ensuring compliance with ESG-related regulations.

Regulatory changes: The UK has seen several regulatory changes in recent years, including Brexit and the transition to new accounting standards. Management accountants must stay informed about these changes and their implications for financial reporting, taxation, and risk management.

Demand for advisory services: As businesses face an increasingly complex and competitive environment, management accountants are being called upon to provide expert advice on various financial matters, such as mergers and acquisitions, business restructuring, and cost management.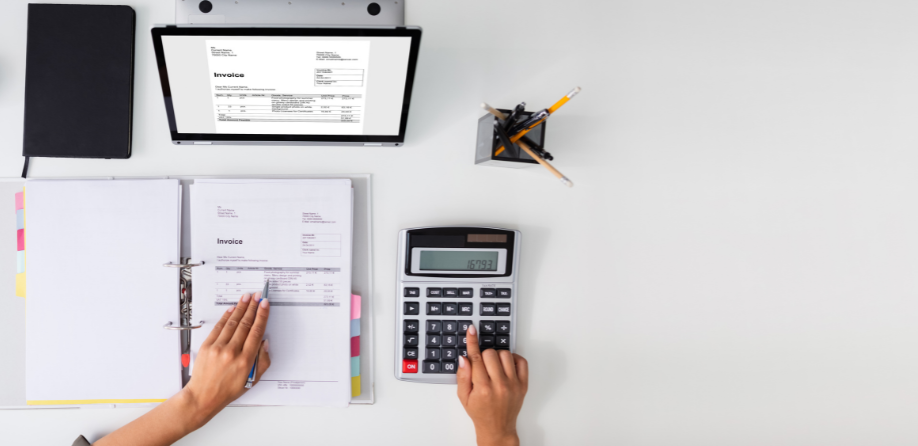 ​
Adapting to the Changing Landscape
To thrive in this rapidly evolving landscape, management accountants must develop a diverse skill set and continuously invest in professional development. Here are a few recommendations for staying ahead:
Embrace technology: Leverage the latest technological tools and applications to automate routine tasks and improve efficiency. Develop skills in data analytics and learn how to use AI and machine learning tools to generate insights that can drive strategic decision-making.

Develop a global mindset: Understand the implications of globalization on business practices and stay informed about international accounting standards and regulations. Consider pursuing certifications such as the ACCA or CIMA, which are globally recognized and can enhance your credibility in the international market.

Focus on ESG reporting: Enhance your knowledge of ESG-related regulations and reporting requirements. Develop expertise in measuring and reporting on environmental, social, and governance factors to support your organisation's sustainability initiatives and meet stakeholder expectations.

Stay updated on regulatory changes: Keep abreast of the latest regulatory developments and understand their impact on your organization's financial reporting, taxation, and risk management processes. Participate in workshops, seminars, and conferences to stay informed and network with other professionals.

Enhance your advisory skills: Strengthen your ability to provide strategic advice by developing a deep understanding of your organisation's industry and business processes. Acquire expertise in areas such as financial modelling, scenario analysis, and risk assessment to support decision-making and drive business growth.

Invest in professional development: Pursue continuous education and certifications relevant to your role and industry. Participate in training programs, webinars, and workshops to stay current on the latest trends and best practices in management accountancy.
As the role of management accountants in the UK continues to evolve, staying ahead of the curve requires a proactive approach to professional development and a willingness to adapt to new challenges. By embracing technology, developing a global mindset, focusing on ESG reporting, staying updated on regulatory changes, enhancing advisory skills, and investing in professional development, management accountants can ensure they remain valuable and indispensable assets to their organizations in the face of a rapidly changing business landscape.
Find out more about starting a career in Finance and Accountancy by reading our article. Ready to jump into your next role? Contact our team today.