Administration in the UK
Administration is a diverse and rewarding career field that offers a wide range of opportunities for people with different skills and interests. Administrative professionals play a vital role in supporting businesses and organizations of all sizes, and they are responsible for keeping things organized and efficient, and they often provide the first point of contact for customers and clients. They are in high demand across all industries.
Some typical administration tasks include:
Scheduling appointments

Managing correspondence

Arranging travel

Filing documents

Maintaining databases

Providing customer service

Assisting with projects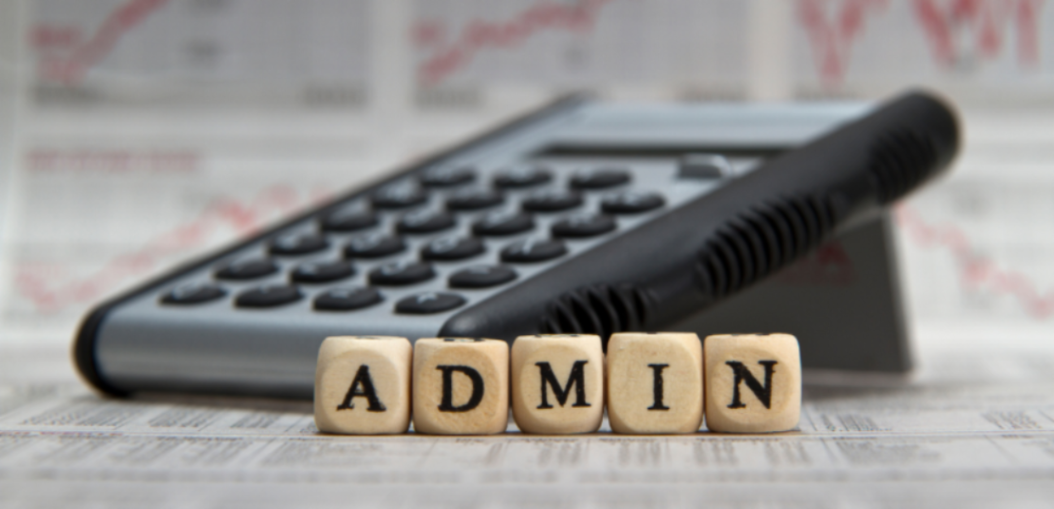 Why is administration a good career choice?
There are many reasons why administration is a good career choice. First, it is a versatile field that offers a wide range of job opportunities. Administrative professionals can work in a variety of industries, including healthcare, education, finance, technology, and government.
Second, administrative jobs are typically in high demand. As businesses and organizations continue to grow and expand, they need more administrative professionals to support their operations.
Third, administrative jobs offer good salaries and benefits. According to the National Careers Service, the average salary for an office administrator in the UK is £26,000.
Other reasons include:
Job security: Administrative jobs are in high demand, and the job market is expected to grow in the coming years.

Good pay and benefits: Administrative professionals typically earn competitive salaries and benefits packages.

Opportunities for advancement: Many administrative professionals have the opportunity to advance to higher-level positions, such as office manager or executive assistant.

Flexibility: Many administrative jobs offer flexible work hours and telecommuting options.

Job satisfaction: Administrative professionals often report high levels of job satisfaction, as they enjoy the challenge and variety of their work.
Different types of administrative jobs
There are many different types of administrative jobs available, each with its own unique set of responsibilities. Some of the most common administrative jobs include:
Administrative assistant: Administrative assistants provide general support to office staff, such as answering phones, scheduling appointments, and preparing presentations.

Executive assistant: Executive assistants provide administrative and personal support to senior executives.

Office manager: Office managers oversee the day-to-day operations of an office, including supervising staff, managing budgets, and coordinating projects.

Medical receptionist: Medical receptionists greet and assist patients at medical offices and clinics.

Legal secretary: Legal secretaries provide administrative and legal support to lawyers.

School secretary: School secretaries provide administrative support to school staff and students.

Customer service representative: Customer service representatives provide assistance to customers with their inquiries and problems.

Data entry clerk: Data entry clerks enter data into computer systems.

Bookkeeper: Bookkeepers maintain financial records for businesses and organizations.

Human resources clerk: Human resources clerks provide administrative support to human resources departments.

Project manager: Project managers oversee the planning, execution, and completion of projects.
You may start out as an admin assistant, but develop in to one of the many job roles listed above, depending on what you enjoy doing and where your skills lie. With a multitude of possible roles to move in to, a career in administration offers lots of room for progression and development and can be a challenging and rewarding path to take.
How to get started in a career in administration
There are a few things you can do to get started in a career in administration:
Develop the necessary education and training: Most administrative jobs require at least a high school diploma. Some employers may prefer candidates with an associate degree or bachelor's degree in business administration, office administration, or a related field.

Develop your administrative skills: There are a number of ways to develop your administrative skills, such as taking online courses, attending workshops, and volunteering in an administrative role.

Gain experience: Administrative experience is valuable, even if it is in an entry-level position. You can gain experience by working as an administrative assistant, receptionist, or data entry clerk.
What are the skills and qualities needed for a successful career in administration?
Administrative professionals need to have a variety of skills and qualities to be successful, including:
Excellent organizational and time management skills: Administrative professionals need to be able to manage their time effectively and juggle multiple tasks simultaneously.

Strong communication and interpersonal skills: Administrative professionals need to be able to communicate effectively with a variety of stakeholders, including customers, clients, colleagues, and supervisors.

Computer skills: Administrative professionals need to be proficient in using a variety of computer software programs, such as Microsoft Office Suite and Google Workspace.

Problem-solving skills: Administrative professionals need to be able to identify and solve problems quickly and efficiently.

Attention to detail: Administrative professionals need to be detail-oriented and accurate in their work.
How to find a job in administration
There are a few different ways to find a job in administration:
Search online job boards: Many companies post their job openings on online job boards, such as Indeed, Monster, and TotalJobs.

Contact administration recruitment agencies: Administration recruitment agencies specialize in placing administrative professionals in jobs.

Network with people in the field of administration: Networking with administrative professionals can help you learn about job openings and get your foot in the door.
Tips for success in a career in administration
Here are a few tips for success in a career in administration:
Be organized and efficient: Administrative professionals are often responsible for juggling multiple tasks at once, so it is important to be organized and efficient.

Be detail-oriented: Administrative professionals need to be able to pay attention to detail and ensure that their work is accurate.

Be a good communicator: Administrative professionals need to be able to communicate effectively with both internal and external stakeholders.

Be able to work independently and as part of a team: Administrative professionals often need to be able to work independently, but they also need to be able to work effectively as part of a team.

Be adaptable and willing to learn new things: The field of administration is constantly changing, so it is important to be adaptable and willing to learn new things.
Final thoughts
A career in administration is a great option for anyone who wants a secure, rewarding, and versatile job with good pay and opportunities for advancement. If you are interested in a career in administration, there are many resources available to help you get started.
Select Recruitment Specialists
At Select Recruitment Specialists we have years of experience in the industry, and we have a proven track record of success in placing candidates in a wide range of administration roles, from administrative assistants to office managers to executive assistants.
We understand that the administration sector is a competitive one, and we are committed to providing our candidates with the best possible support. We offer a range of services to help our candidates succeed, including:
CV and interview skills advice: We can help our candidates to write a CV that stands out from the crowd and to prepare for job interviews.

Job search support: We can help our candidates to find relevant administration jobs and to apply for them effectively.

Negotiation advice: We can help our candidates to negotiate a salary and benefits package that is fair and competitive.

Onboarding support: Once our candidates have been placed in an administration job, we can provide them with onboarding support to help them settle into their new role.
We are also committed to working with our clients to find the best administration candidates for their needs. We have a deep understanding of the administration sector, and we are able to identify the skills and qualities that are essential for each role. Send us an enquiry detailing what you are looking for help with and one of our expert recruiters will be in touch.
If you are looking for an administration job in the UK, or if you are a client looking for an administrator, please contact Select Recruitment Specialists today. We would be delighted to help you.
​
​