Investment banking is a highly competitive and lucrative field, attracting top talent from across the globe. The United Kingdom, being a global financial hub, offers a wealth of opportunities for aspiring investment bankers. In this long-form article, we will explore the different roles within investment banking, the skills needed to excel in the industry, and how to successfully launch your career in this prestigious field. Moreover, we'll discuss how partnering with a recruitment agency can provide a strategic advantage in securing your dream job in investment banking.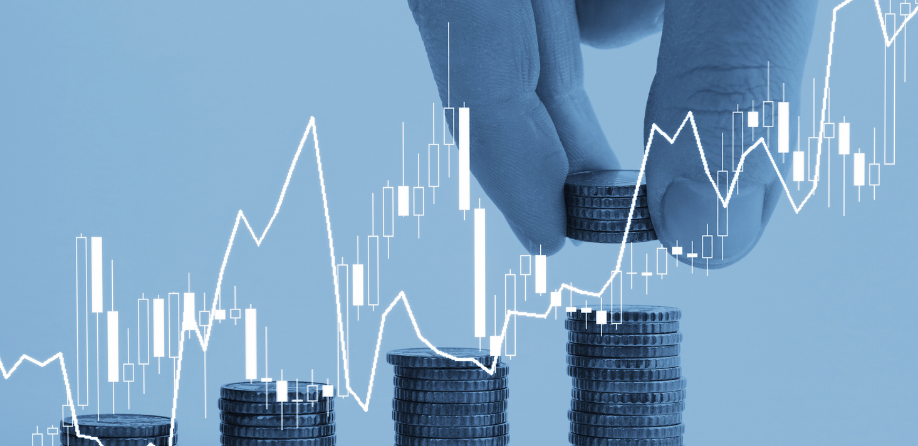 ​
Understanding the Investment Banking Landscape
Investment banking is a diverse field, encompassing a wide range of activities that help companies, governments, and other institutions raise capital and provide strategic financial advice. Some of the key positions within the industry include:
Analysts: Typically the entry-level role in investment banking, analysts are responsible for conducting research, financial analysis, and preparing presentation materials for clients. They work closely with associates and more senior bankers to support deal execution.
Associates: Associates oversee the work of analysts and often play a more prominent role in client interactions. They are responsible for managing various aspects of deal execution, from coordinating due diligence to negotiating transaction terms.
Vice Presidents (VPs): VPs take on more responsibility for managing client relationships and overseeing deal execution. They are often the primary point of contact for clients and play a critical role in guiding the deal team's work.
Directors (or Executive Directors): Directors assume a more significant leadership role in managing client relationships, business development, and deal origination. They work closely with managing directors to shape the overall strategic direction of the investment banking team and ensure the successful execution of deals.
Managing Directors (MDs): MDs are the senior-most bankers in an investment bank, responsible for driving the overall growth and performance of the business. They maintain high-level client relationships, source new business opportunities, and oversee the entire deal process from start to finish.
Essential Skills for Success in Investment Banking
To thrive in investment banking, professionals must possess a unique combination of technical, analytical, and interpersonal skills. Some critical skills required for success in this field include:
Financial Modeling and Valuation: Investment bankers need to be proficient in building financial models and performing company valuations to support deal-making and decision-making processes.
Mergers and Acquisitions (M&A): A strong understanding of the M&A process, including deal structuring and negotiation, is essential for professionals in the field.
Capital Markets Expertise: Investment bankers should be well-versed in capital market transactions such as initial public offerings (IPOs), debt issuance, and secondary offerings.
Sales and Trading: While not directly involved in sales and trading, investment bankers must be familiar with the dynamics of financial markets and trading strategies to provide accurate advice and assess market conditions effectively.
Strong Communication and Networking Abilities: Investment bankers need exceptional communication skills to convey complex financial information to clients clearly and concisely. Building and maintaining a robust professional network is also crucial for career advancement and sourcing new business opportunities.
Educational and Professional Pathways to a Career in Investment Banking
Breaking into investment banking typically requires a strong academic background and relevant work experience. Prospective investment bankers should consider the following steps to enhance their career prospects:
Pursue a relevant degree: A bachelor's or master's degree in finance, economics, accounting, or a related field can provide a solid foundation for a career in investment banking.
Obtain internships and work experience in finance-related fields: Securing internships and gaining practical experience in finance can help you build your resume, develop critical skills, and establish valuable connections within the industry.
Develop a strong network of industry professionals: Networking is vital for uncovering job opportunities and gaining insights into the investment banking landscape. Attend industry events, join professional associations, and leverage social media platforms like LinkedIn to connect with professionals in the field.
Gain relevant certifications, such as Chartered Financial Analyst (CFA) or Financial Modeling and Valuation Analyst (FMVA): Earning professional certifications can help you stand out in the competitive job market and demonstrate your commitment to mastering industry-specific skills.
Attend industry events and conferences to stay informed and connected: Regularly participating in industry events can keep you up to date with the latest trends and developments, while also providing valuable networking opportunities.
The Role of Recruitment Agencies in Securing Your Dream Investment Banking Job
Recruitment agencies can play an instrumental role in helping aspiring investment bankers land their dream jobs. By partnering with a recruitment agency, you can:
Access exclusive job opportunities not advertised on public platforms: Recruitment agencies often have a deep understanding of the job market and maintain relationships with top investment banks, giving you access to positions that may not be publicly advertised.
Receive tailored advice on optimising your CV and preparing for interviews: A recruitment agency can provide personalized guidance on creating an impactful CV and refining your interview skills, increasing your chances of landing a coveted investment banking role.
Leverage the agency's industry connections and relationships with top investment banks: Recruitment agencies maintain strong relationships with key industry players, which can be advantageous when it comes to securing interviews and receiving job offers.
Benefit from the agency's in-depth understanding of the investment banking landscape and job market trends: A knowledgeable recruitment agency can provide valuable insights into the industry and help you strategically position yourself to stand out among other candidates.
Streamline the job search process and maximize the chances of finding the perfect fit:
A recruitment agency can help you focus your job search on the most relevant opportunities and ensure that your application materials effectively showcase your strengths.
Seizing Success in Investment Banking
Investment banking is a highly competitive field, but with the right combination of skills, education, experience, and networking, you can successfully navigate the industry and achieve a rewarding career. Don't underestimate the value of partnering with a recruitment agency, as their expertise and connections can provide a significant advantage in the job search process, helping you secure the ideal position within the world of investment banking.
As you embark on your journey towards a career in investment banking, remember to stay focused, be persistent, and continually refine your skillset. By leveraging the resources available to you and building a strong support network, you will be well on your way to realizing your dream of working in this prestigious and rewarding field.