In a world increasingly dictated by technological advancements and social media, we've seen a rise in unconventional marketing tactics, such as the guerrilla marketing strategy employed by electric car manufacturing giant Tesla. However, the recent news from Tesla CEO Elon Musk about the company's first-ever move towards traditional advertising strategies raises an interesting discussion about the power of fusing brand marketing with traditional digital advertising methods, and the role of this blend in attracting top talent in today's job market.
The Power of Twitter and the Persona of Elon Musk
Tesla's absence from paid advertising campaigns over its twenty-year history doesn't translate into a lack of marketing. On the contrary, the company's success can be attributed to Musk's persona and the advocacy of Tesla owners and fans, not forgetting Musk's frequent, often infamous and newsworthy appearances on Twitter.
The brand's reliance on this kind of guerrilla marketing through an influential personality and a passionate fan base is a testament to the importance of organic reach and word-of-mouth marketing in today's market. However, the limitations of this method are evident in the recent backlash Musk has faced for his handling of free speech on Twitter and the introduction of paid verification. Tesla's pivot to traditional advertising signals an opportunity to diversify its marketing strategies to help bolster sales growth and profitability.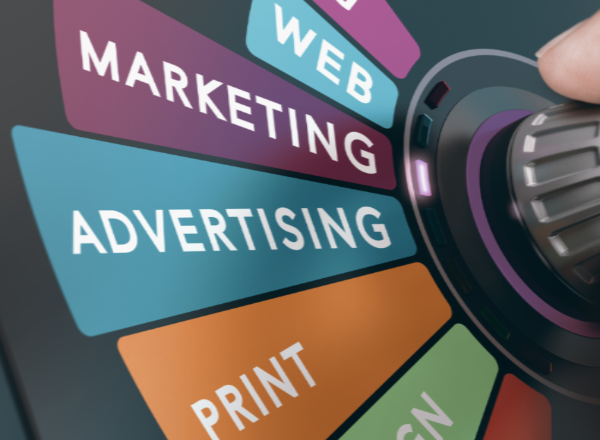 ​
Venturing into Traditional Advertising
Tesla's decision to try advertising as a new strategy, highlighted in a recent statement from Musk at the company's annual shareholder meeting, is a significant shift. In an interview with CNBC, Musk explained that any potential advertising campaign would aim to be "informative" and "aesthetically pleasing", indicating an awareness of the importance of an engaging and useful ad experience for consumers. This could also be shaped by Musk's experience in trying to make money through traditional marketing now he's CTO and owner of Twitter.
A New Era of Marketing: Balancing Traditional and Guerrilla Strategies
The transition of Tesla into the realm of traditional advertising demonstrates the importance of balancing innovative brand marketing with time-tested digital marketing strategies. It's a testament to the changing landscape of the EV market and the necessity of adaptability to maintain sales growth and stay ahead of competitors.
The significance of this strategy extends to recruitment as well. In today's job market, candidates seek companies that are adaptive, innovative, and aware of the consequences of their actions. They value a well-rounded team that balances creativity with the traditional, and the move of Tesla into advertising aligns with this mindset. With Musk's reluctance to tone down his language despite the potential financial implications, only time will tell if his maverick style can be tempered by a more traditional marketing team.
While Tesla's new venture into advertising could potentially open up opportunities for sales growth and an increase in gross margin, it remains to be seen how this will impact their standing in the EV market and their company's appeal to job seekers, will marketing professionals want to take the risk with Musk? What's certain, however, is the importance of an adaptable marketing strategy in today's business world and the growing influence of social media platforms like Twitter on a company's brand image.
If you're a professional looking to bring about a change in your working situation and want to be part of a company that values a well-rounded team, don't hesitate to reach out to our team. We're here to help you navigate the ever-evolving job market.